August 31st, 2012 — 9:51am
"Though this be madness, yet there is method in't." —William Shakespeare, Hamlet
Go mad with method on Friday night, Sept 28 in the company of Cal Shakers, a group of theater lovers in their 20s, 30s, and 40s.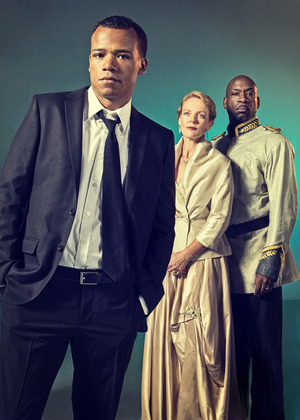 WHAT and WHEN: Pre-performance party at 6:30pm on Friday, Sept 28; performance of Hamlet at 8pm.
Party: Drink and dine Danish style (acquavit cocktails! salmon with dill!); get edified about Hamlet (no one needs to know you didn't actually read that Dramatic Lit 101 assignment); speak the speech as teams of guests face off in competitive speed performances of Shakespeare's great work, seriously abridged.
Performance: Enter the theater—and young prince Hamlet's spiraling world of treachery, murder, revenge, and despair. International director Liesl Tommy (director of 2010's critically acclaimed Ruined at Berkeley Rep) brings modern urgency to her telling of Shakespeare's brilliant play; rising star LeRoy McClain leads the cast as Hamlet.
WHERE: Bruns Amphitheater, Orinda.
TICKETS: Specially-priced tickets to this event are ONLY AVAILABLE BY CALLING the Cal Shakes Box Office at 510.548.9666 between 10am and 6pm Monday through Friday, or 10 and 2 Saturday.
1. Ask for "Madness with Method" party tickets. Tickets to the pre-performance "Madness with Method" party are $25 for Shakers and $45 for non-Shakers.
2. Ask for "Madness with Method" performance tickets. Tickets to the performance of Hamlet are sold separately from the party, so you can choose theater seats that suit you best.
Guests younger than 30 can get $20 theater tickets.
Shakers can get $10 off regularly-priced theater tickets (limit of two $10-off tickets per Shaker).
Non-Shakers ticketed for the pre-show party get $5 off any regularly-priced theater tickets.
JOIN: Join Cal Shakers by making a $75 membership donation by September 27 and get a total of $50 off the price of tickets to this event!
THANK YOU! This event is made possible by the support of Mechanics Bank.
Pictured above, left to right: LeRoy McClain as Hamlet; Julie Eccles as Gertrude; Adrian Roberts as Claudius; photo by Kevin Berne.
Category: 2012 Season, Cal Shakers, Hamlet, Weekly News | Tags: "California Shakespeare Thetaer", cal shakes, Hamlet, Shakers, Under 30 Comment »