December 20, 2012
Dear Friend of Cal Shakes: Numbers can tell great stories, but don't take our word for it. Take a look back at how Cal Shakes' 2012 programs added up to great theater and a big impact on the cultural and educational experiences of people like you:
51,000 people—a new record—who attended performances, picnics, Grove Talks, Student Discovery Matinees, tours, and parties at the Bruns Amphitheater
19 percent of our 2012 audiences benefited from free or deeply discounted access to live theater in a magnificent setting.
976 hours of instruction provided by teaching artists in school and community residencies, Conservatory classes and rehearsals, after-school learning, and pre-show orientation for Student Discovery matinees
35 Summer Shakespeare Conservatory students who received partial scholarships
6,125 miles, the farthest distance traveled by a Summer Shakespeare Conservatory student—from Florence, Italy to Oakland, California
1054 free tickets donated to local schools, and other nonprofits to help them raise funds for their programs
83 free tickets donated to local library systems for them to disseminate, free of charge, through the Discover & Go program
128 free tickets donated to local organizations through our own Community Engagement program
60,000 kilowatt hours of solar energy collected to power our Theater operations
650 people—artists, artisans, teaching artists, interns, board members and other volunteers, plus program and administrative staff—that fueled the creative work on stage and off
199 hours of rehearsals, on average, required to perfect each of our four 2012 Main Stage productions.
116 hours of performance, on average, comprising the runs of each of our four 2012 Main Stage productions, including previews and Student Discovery Matinees.
4 skulls gracing our Hamlet stage. (Alas, poor Yorick, you're not alone!)
4.5 gallons of stage blood used during the run of our production of Hamlet
643 gallons that would have fit into Hamlet's aquarium (The set's pool could have held 18,289 gallons if it had walls at the stage extents.)
144 cucumber sandwiches eaten during the run of our production of Blithe Spirit—two slices of bread, cut into eights, making eight sandwiches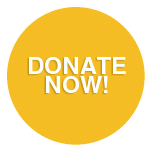 35 invocations of words describing libations that haunted our production Blithe Spirit: At the start of rehearsals, the Cal Shakes script for Blithe Spirit contained seven uses of the word "martini" (all in speech), ten of the word "cocktail" (eight in stage directions, two in speech), and an intoxicating 18 uses of the word "drink" (nine in speech, nine in stage directions).
500 plastic butterflies adorning the costumes for The Tempest this summer, each one cut out by hand
Whether you give $10 or $10,000 your contributions are what make our work possible: on stage, in classrooms, and in communities across the Bay Area. It all adds up. But what really counts right now is you. Please make your year-end gift today.
With gratitude,
Your friends at Cal Shakes
P.S. By making a first-time contribution or by increasing your support today, your donation could be matched by a generous challenge gift. Thank you!